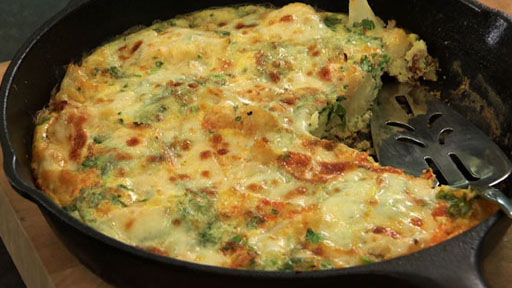 Cauliflower Knowledge
Most common is white, but purple, green, and even yellow varieties are available.
Why is it called cauliflower? Because it's actually a flower that hasn't yet developed.
Has a neutral taste so it can take on a lot of different flavors.
Available pretty much year round. Most come from California where it can grow 10 mo. yearly.
Orange cauliflower is also dubbed "cheddar" cauliflower, though it tastes nothing like cheese. Its flavor is mild, slightly sweet, and creamy. Purple cauliflower is mild and slightly sweet with nutty nuances.
Cauliflower Tips
How to choose cauliflower: It should feel heavy for it size, and the leaves should look fresh and vibrant. Wilted leaves indicate an older head of cauliflower.
Add lemon juice to water when boiling to maintain white color
Spinach KnowledgeSpinach belongs to the chenopodiaceae family (also known as goosefoot), a family of nutritional powerhouses including beets, chard and quinoa. It shares a similar taste profile with these two other vegetables; the bitterness of beet greens and the...