America's Heartland is a magazine-style, half-hour series produced by PBS KVIE, Sacramento. Since its premiere on PBS stations and RFD-TV in 2005, America's Heartland has shared more than 1,000 stories about the hardworking men and women who bring food, fuel, feed, and fiber to the nation and the world. The idea was a simple one – give consumers an inside look at how American farmers and ranchers create an incredible bounty of products. The stories also highlight the values farmers share with consumers, including concerns about sustainability, food safety, and animal welfare. Viewers also learn how cutting-edge technology helps growers be much more efficient and produce more products with less use of water, fertilizer, pesticides, and herbicides .
America's Heartland has joined U.S. farmers on their trips to mainland China, Egypt, Morocco, and Taiwan to see how U.S. products are used by manufacturers and consumers. American growers also share their expertise to help farmers in other countries help feed their own populations. America's Heartland episodes have aired more than 500,000 times on more than 90% of all PBS stations, as well as weekly on RFD-TV. Millions more watch our stories on Facebook, YouTube, and on our website. As the only nationally broadcast program of its kind, America's Heartland strives to gives viewers a deeper understanding of and appreciation for America's farmers.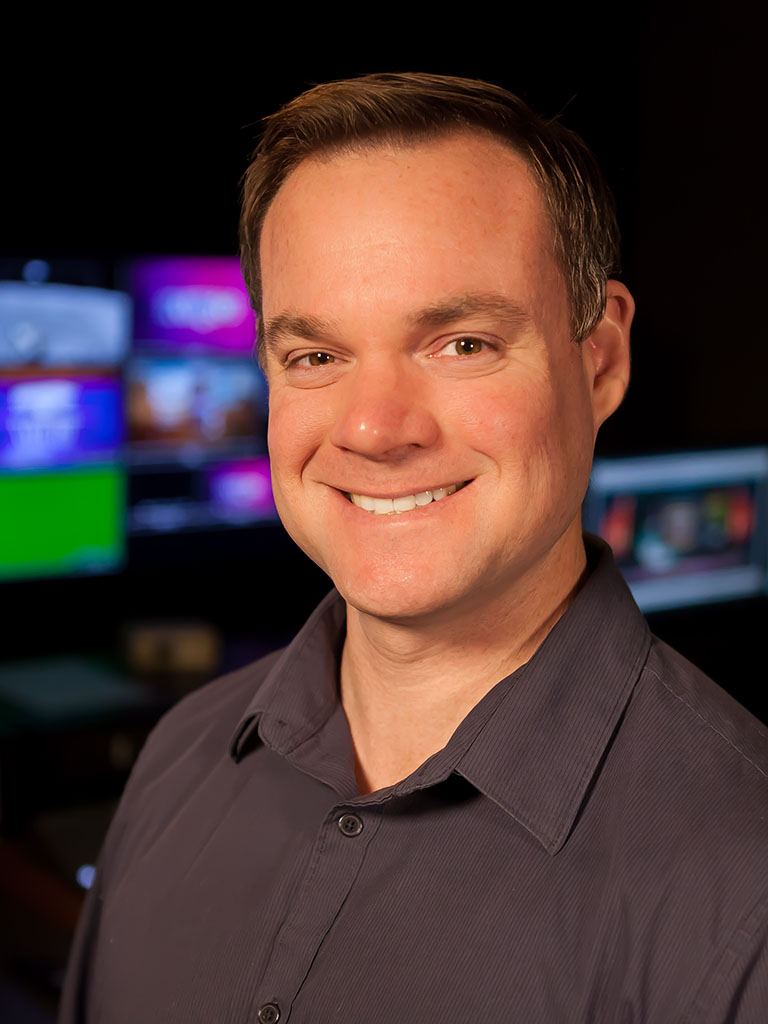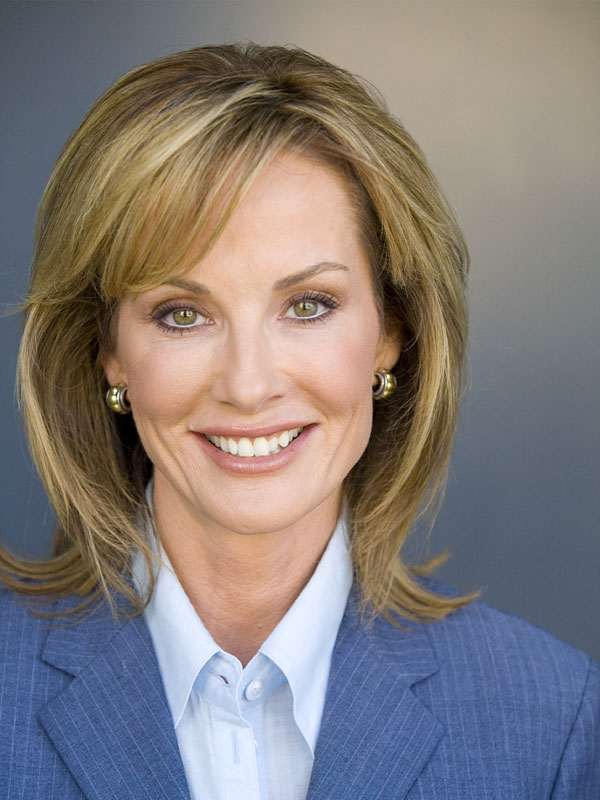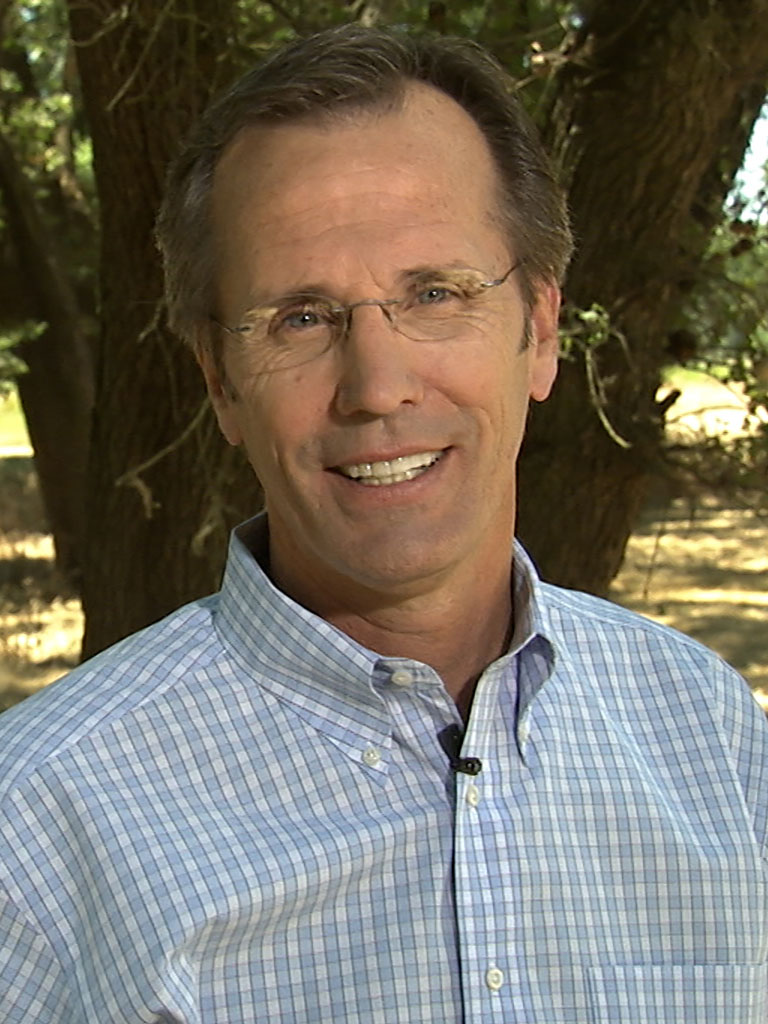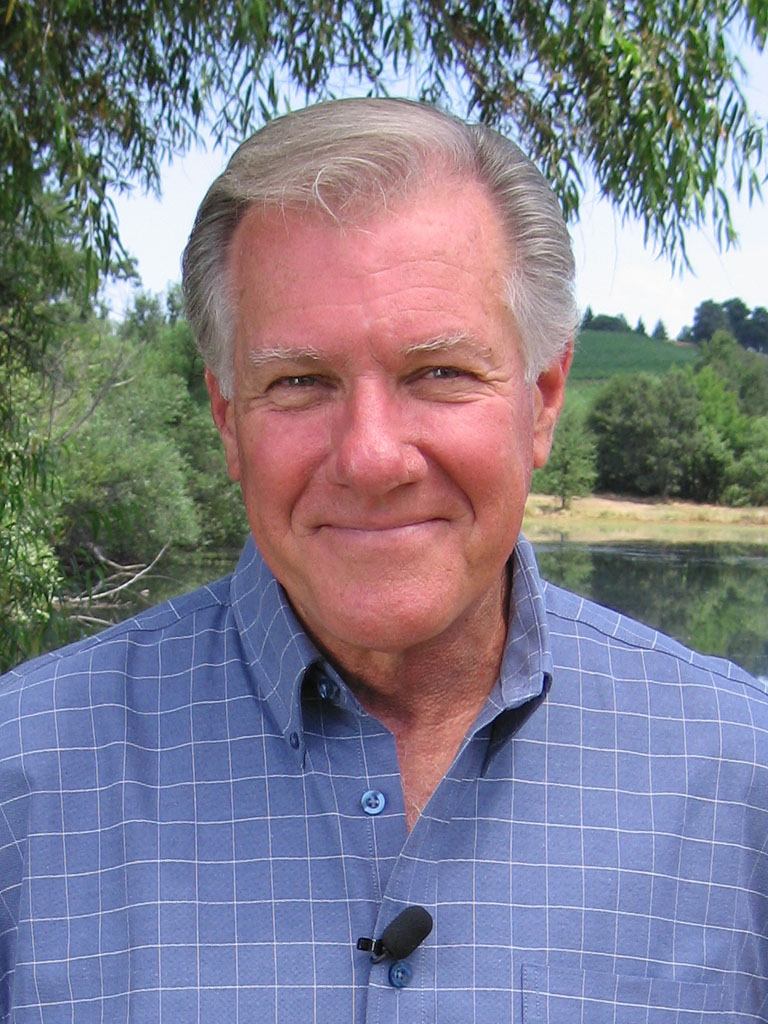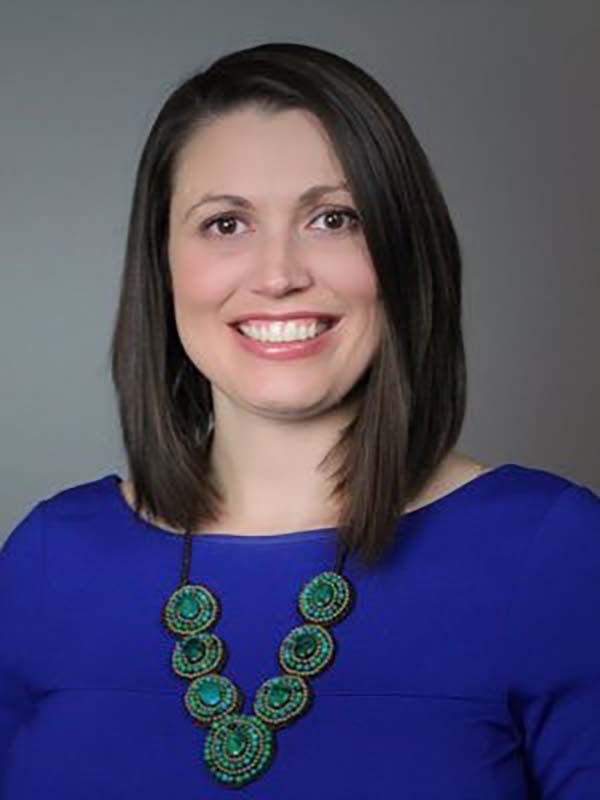 Christina Salerno
Show Producer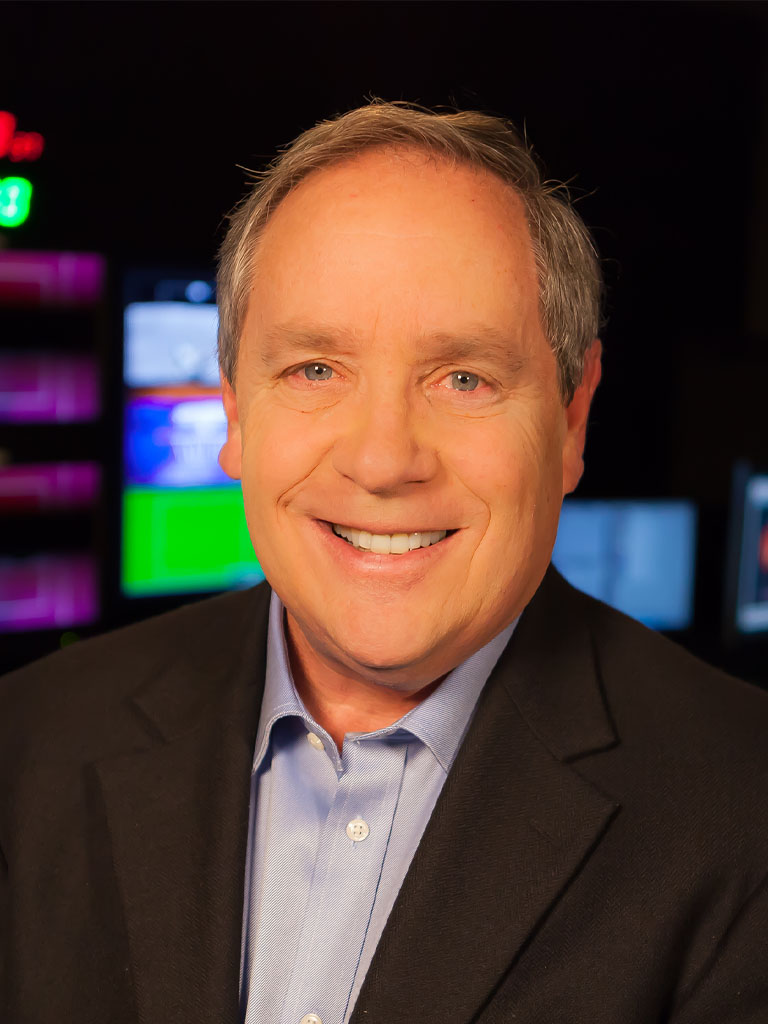 Michael Sanford
Assoc. GM – Production, PBS KVIE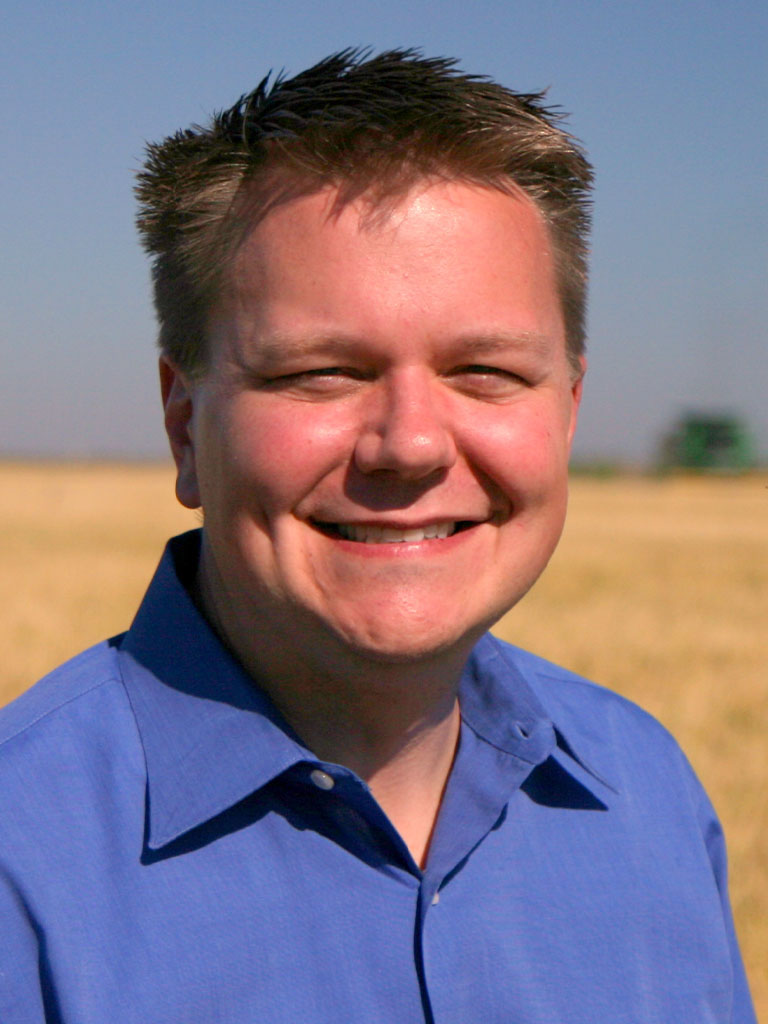 Jason Shoultz
Producer/Reporter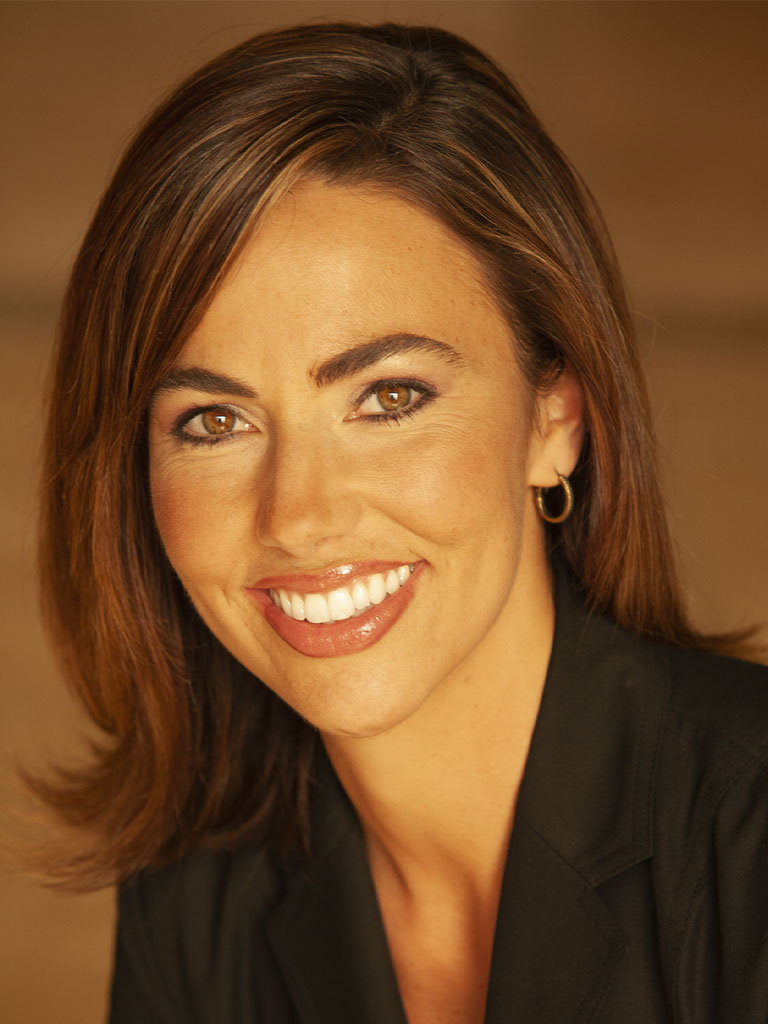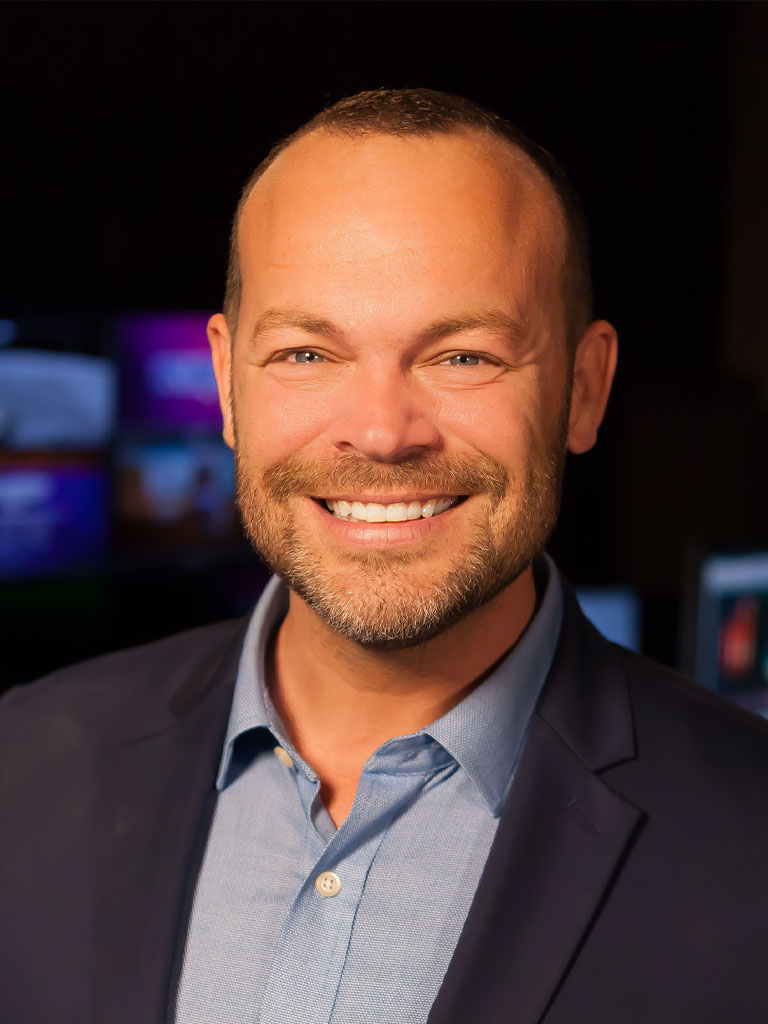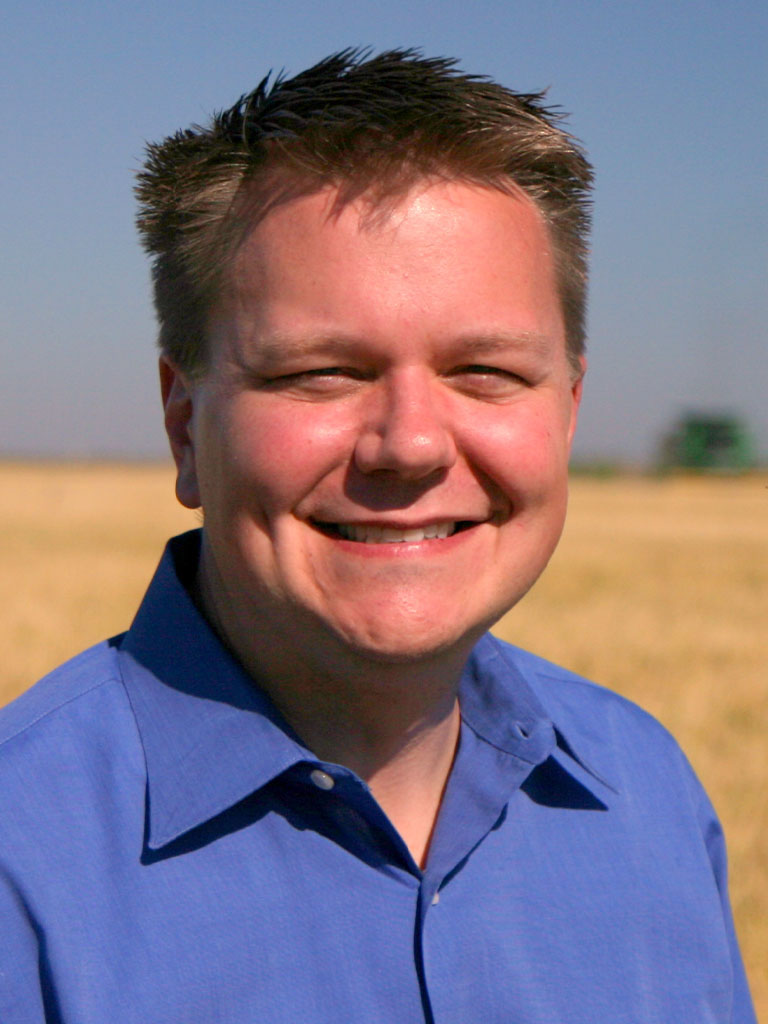 Jason Shoultz
Producer/Reporter
Jason brings a solid news background and a great storytelling style to his role as reporter/producer for America's Heartland. Jason has been with the program since its first broadcast in 2005. He has traveled the world capturing stories about the impact and importance of American agriculture. In 2010 Jason was honored to get an exclusive tour of the White House Kitchen Garden from First Lady Michelle Obama. Jason also played a key role in shaping America's Heartland's social media outreach.
An Iowa native, Jason graduated from Iowa State University with a bachelor's degree in Journalism with an emphasis on political science. Jason began his television career as a reporter for KWQC-TV in Davenport, Iowa. His exceptional journalism and storytelling skills soon helped his career evolve into the academic world, as he became a member of the adjunct faculty for Quinnipiac University in Hamden, Connecticut. There, Jason was the instructor for a graduate-level broadcast journalism course. At the same time, Jason worked as a general assignment and special projects reporter/producer for the Fox affiliate in Hartford, Conn.
In 2004, Jason and his wife moved to the Sacramento area, where he became a reporter for the Fox affiliate. His work is known for being exceptionally creative, accurate, and entertaining.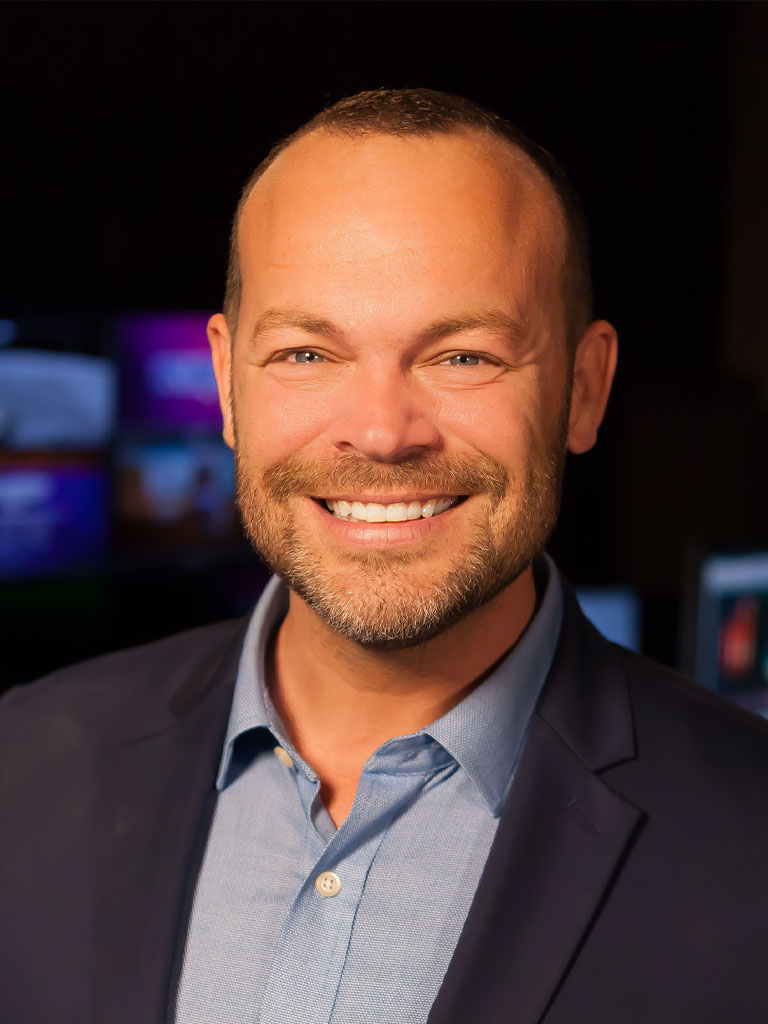 Rob Stewart is an award-winning national reporter and producer for America's Heartland. Rob is thrilled to travel nationwide telling the stories of American agriculture.
Rob joined KVIE in the summer of 2008 as a reporter and producer for both America's Heartland and California Heartland. He launched his own television series Rob on the Road, airing on PBS KVIE in Sacramento and covering stories that capture the great spirit of Northern California. His work on that series brought him a Northern California Emmy award.
Prior to KVIE, Rob worked for PBS station WHYY in Philadelphia where he anchored and produced the nightly news. In 2007, Rob was picked Best TV News Anchor by Delaware Today magazine for his work at WHYY.
Rob has extensive television anchoring and reporting experience, including live coverage of the terrorists attacks in Manhattan on September 11th and the plane crash that killed John F. Kennedy, Jr. With years of entertainment reporting experience, Rob's national exclusive stories have aired many times on CNN.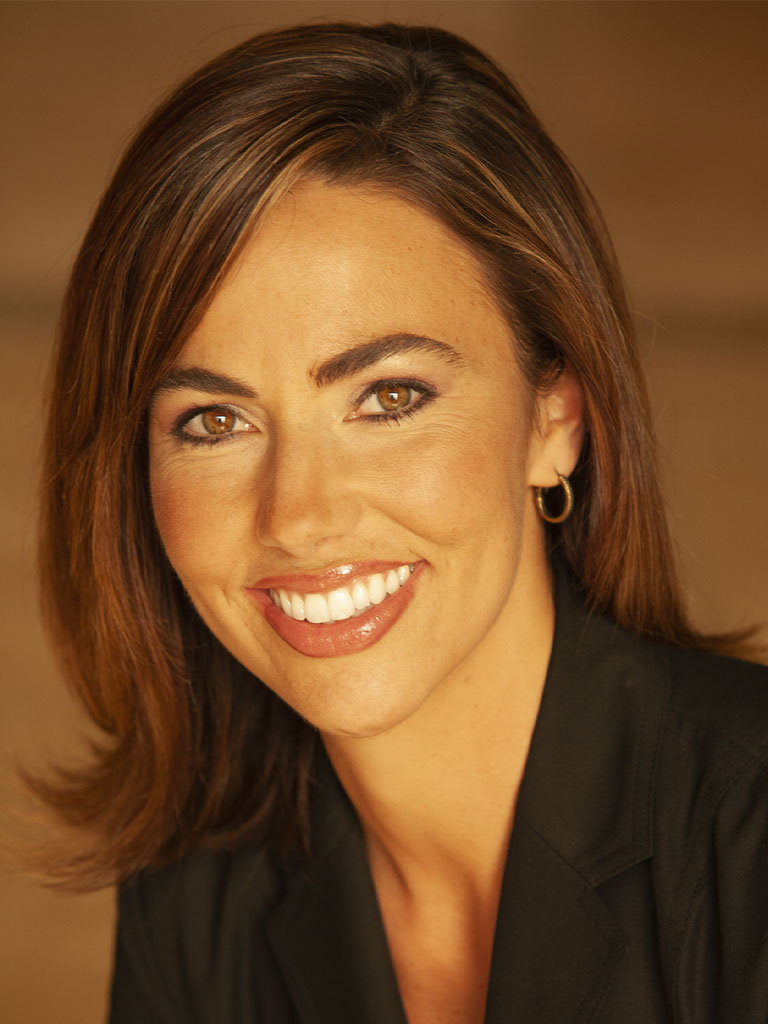 Kristen Simoes comes from an agricultural background. Her family operated a dairy farm in northern California which, at an early age, meant many early morning chores.  However, it was journalism that attracted her as a career choice. After working as a reporter and anchor in several smaller markets, she was chosen as part of the reporting staff for the NBC affiliate in Sacramento. Her work there won her an Emmy nomination and honors from the Radio & Television News Directors Association.
Before joining America's Heartland as a reporter and producer, Kristen's broadcast work included hosting for a top-rated local magazine program and additional duties as the host for a program that focused on the work of America's first responders in police and fire departments.
Kristen approaches all of her stories with a keen interest in those who work on America's farms and ranches and provide the food, fuel, feed, and fiber so important to our everyday lives.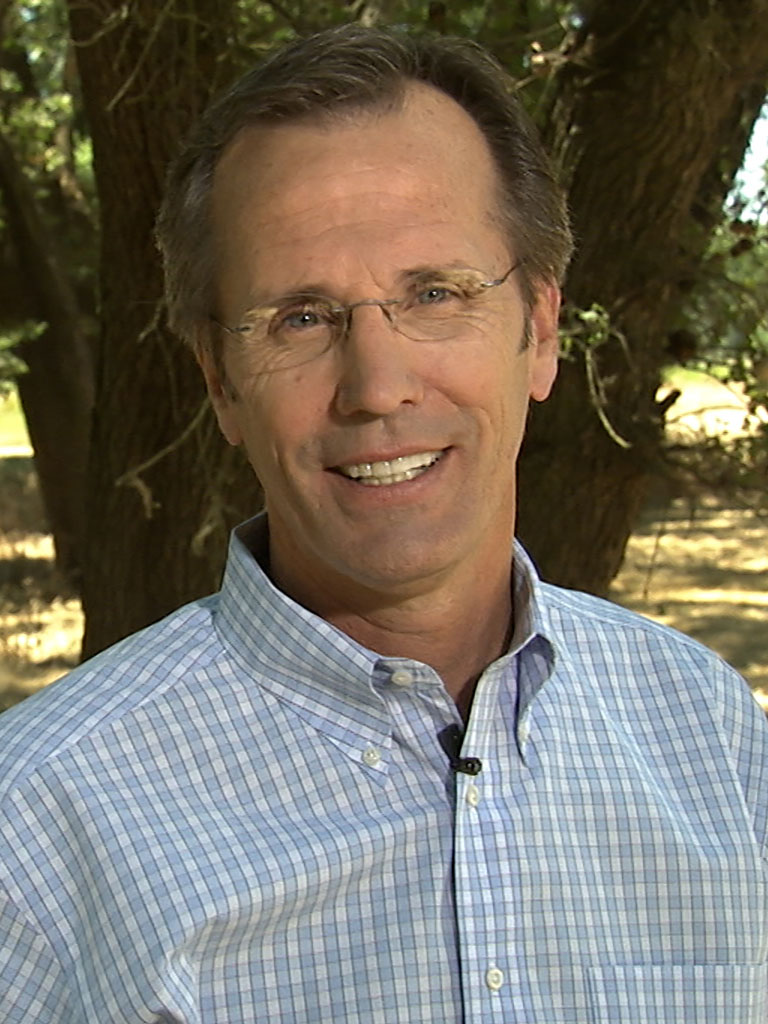 Call it a desire to learn or just to know more than the other guy, but Paul Robins relishes the opportunity to be "harvesting knowledge" and sharing it with viewers on America's Heartland. Paul's adventures in television include years on The Discovery Channel as one of "The Answer Guys" along with his role as a regular contributor to the nationally syndicated Evening Magazine.
This family man has been married to his wife, Bridget, for more than thirty years and they share family time with their three daughters, sons-in-law and beautiful grandchildren. And one agricultural note: In the interest of full disclosure, Bridget is the REAL gardener in the house.
Akiba Howard has brought his unique style of reporting to America's Heartland, bringing viewers insights on everything from an "Art Farm" in rural Nebraska to a town where the community's agricultural products are used to create one-of-a-kind sausages. He's also gone on the road with Michael Martin Murphey whose "America's Heartland" song is used as the theme for the program. Akiba began his career in radio in the San Francisco Bay area. Moving to the California state capital, his work included news reporting and documentary narration as well as a stint as a television news anchor in the Lake Tahoe market.
Akiba studied journalism at Hampton University in Virginia and has been involved in program development focusing on volunteerism. His proudest achievement? Akiba says that would be his two lovely children.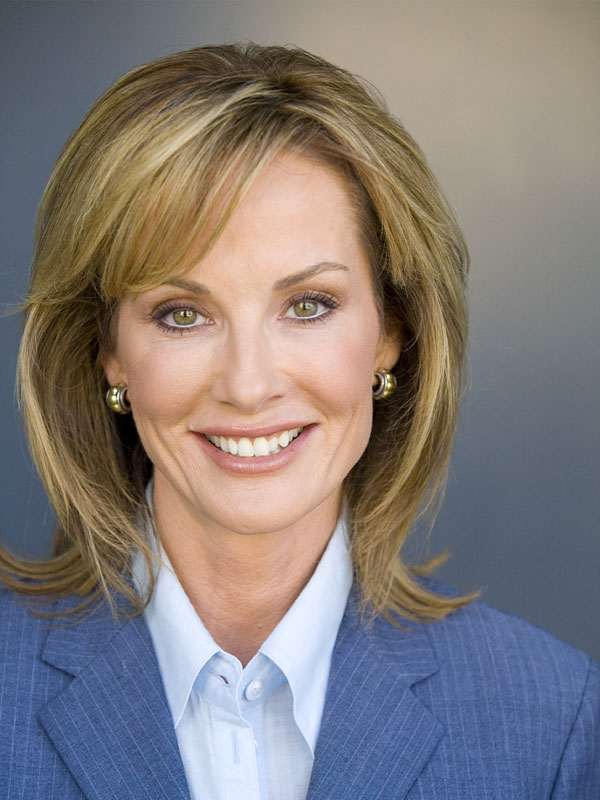 Sarah Gardner grew up on her family's farm in Wisconsin and began her broadcasting career in radio, sports entertainment and news anchoring. She was the prime anchor for one of the top-rated TV news stations in Northern California and came to America's Heartland, bringing with her a keen interest and background in the rural lifestyle.
Traveling the back roads of America meeting citrus farmers, rice growers, bull riders, and coastal fishermen reconnects Sarah with people for whom a 15-hour work day and wrestling with Mother Nature are part of the job. She finds their commitment, can-do attitude, and passion inspiring. Sarah says helping to share their stories with America's Heartland viewers is one of the most enjoyable parts of her job.
Yolanda Vazquez is an award-winning reporter with extensive experience in television. The Puerto Rican-born journalist spent six years as a correspondent for the regional program Direct Connection on Maryland Public Television. She has also been a reporter for WJZ Television, the CBS affiliate in Baltimore and has been a regular contributor for the nationally syndicated Motor Week program on PBS. She has been honored with a local Emmy award from the National Academy of Television Arts & Sciences for reporting while working as a newscaster in Louisville, Ky.
Yolanda graduated from Boston University with a degree in television and film production. She is a member of numerous professional organizations, including the National Association of Hispanic Journalists and the Association of Black Media Workers.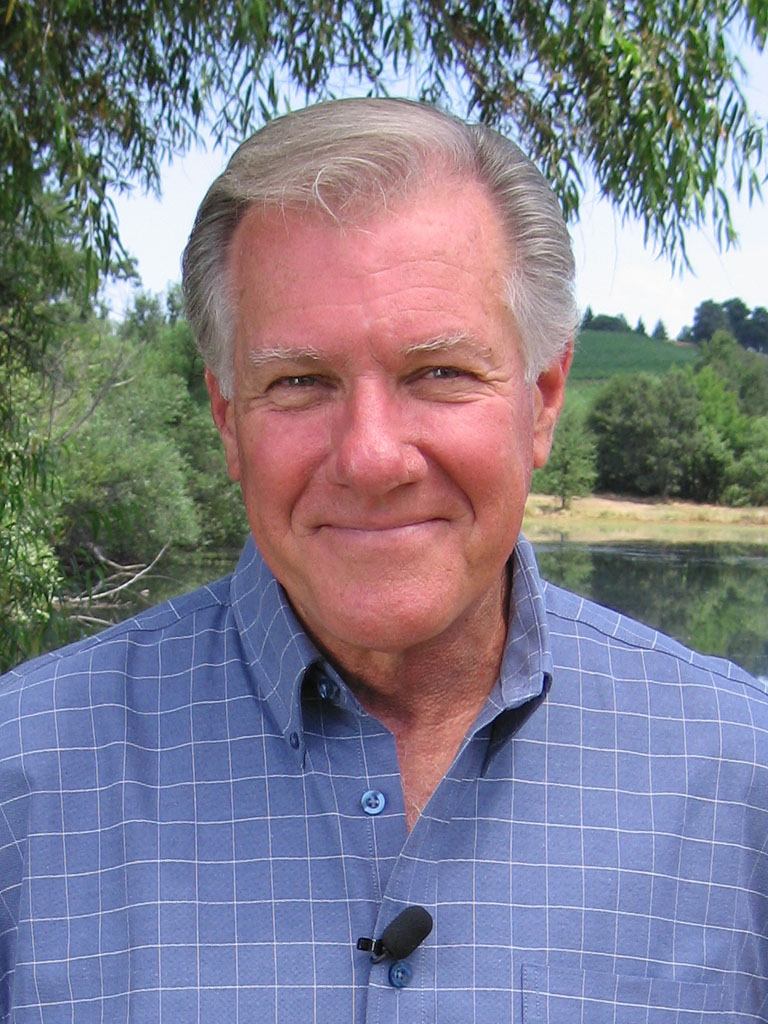 Paul brings more than 35 years of television experience to  America's Heartland. Prior to his role as host and reporter, Paul served as host of the popular PBS travel series, Experience America.
Paul spent his early years in the small farming town of Wyoming, Illinois and moved with his family to California in the mid-1950s. He attended San Francisco State University where he majored in television and radio production. His strong journalism skills and natural aptitude for television led to reporting and anchoring jobs at WBBM/CBS in Chicago and KRON/NBC, San Francisco. He was also the host of PM Northwest; a top-rated nightly half-hour on KOMO/ABC in Seattle and the face of Rendezvous, a popular travel series on the Discovery Channel. In addition, he anchored Travel NewsNow and Holiday USA, two long-running series on the Travel Channel.
In the early 1980's, Paul joined News Travel Network in San Francisco, where he became senior reporter/writer for a company that produced and syndicated daily consumer travel reports for more than 75 local newscasts across the U.S. His duties took him to places as diverse as Japan, Hawaii, Alaska, Ireland, Portugal, Thailand and Australia.
Among Paul's awards are seven Emmys. Paul proudly served four years in the U.S. Marine Corps in its aviation division.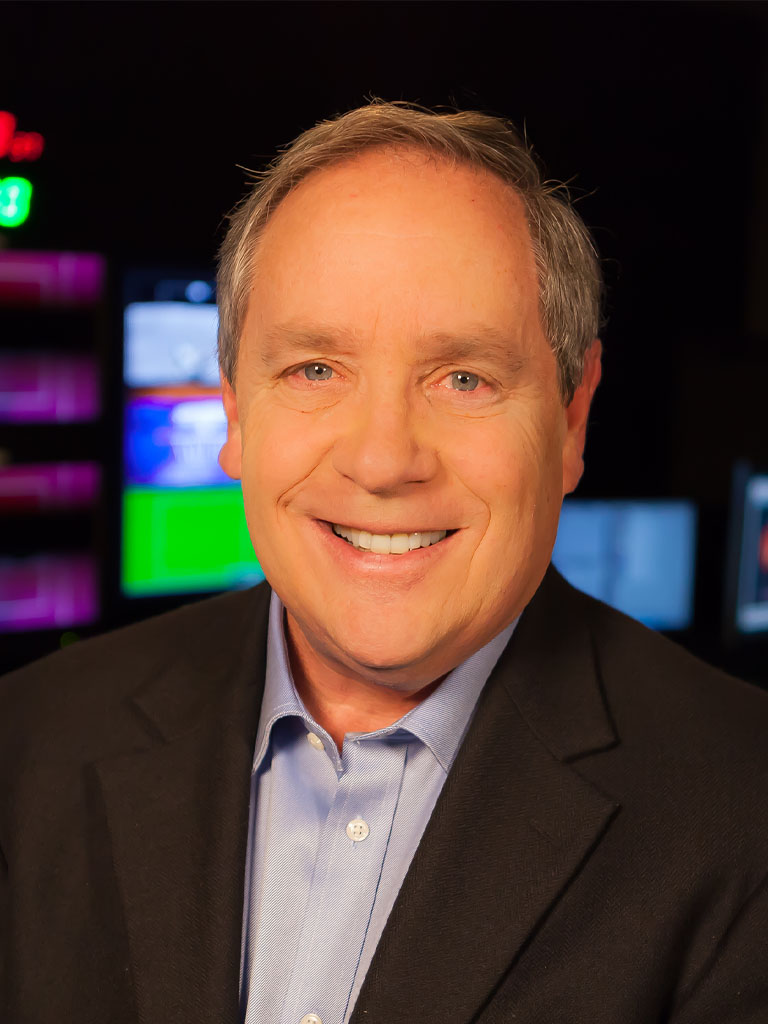 Michael Sanford
Assoc. GM – Production, PBS KVIE
Michael has been an accomplished award-winning producer of television news and programming for more than 35 years. In his current position of Associate General Manager for Production, he oversees the production of KVIE's America's Heartland, an award-winning national series on agriculture seen on more 85% of all public television stations. The half-hour series is now in its fifteenth season.
Michael also manages all of KVIE's local production content, including its successful weekly local ViewFinder series, which covers topics as diverse as regional history, the arts, health and medical research, and regional civic issues. He also works with local and regional producers to create quality content for KVIE and for distribution to other public television stations.
Michael has been involved in KVIE production efforts since the late 1990's. He produced two seasons of the successful series, Central Valley Chronicles. He also produced segments for KVIE's national Money Moves series for PBS, statewide series California Heartland, and the documentary The Great Valley.
After graduating from the University of California, Berkeley, with two B.A. degrees in Journalism and Rhetoric, Michael's career began in his hometown of Fresno, California, where he worked as a news anchor, reporter and bureau chief for the ABC and NBC affiliates. In 1985, Mike became a reporter at WWL-TV, the powerful CBS affiliate in New Orleans. He covered Louisiana's state legislative sessions for two years and again managed a satellite news bureau. Awards there included UPI's "Best Breaking News Story."
In 1987, Michael returned to his native Golden State to become a reporter/producer and then Managing Producer for News Travel Network. The company specialized in consumer travel reports to affiliates across the U.S. for their daily newscasts. His reporting took him to far-flung and fascinating places such as Bali, Thailand, Vietnam, Malaysia, Tahiti, and New Zealand, Europe and the U.S.
Michael's varied career also includes producing for CNN, the Discovery Channel, and the Travel Channel. He also specialized in television business reporting for Business Now, a weekly half-our program which aired on ABC affiliates in New York, Chicago, San Francisco, Boston and Washington, D.C.
Jim Finnerty
Show Producer
Jim Finnerty is an award-winning producer and talent. In addition to national honors from the American Heart Association, the New York
Film Festival and the National Education Association, Jim's work in broadcasting has been recognized with 7 Emmy Awards for news and public affairs.
An Illinois native, Jim's background includes production and hosting work for the USA Network along with being the host and producer for the award winning nationally syndicated program, Travel Update. Jim has traveled extensively across the United States and has also covered stories overseas in such far-flung destinations as Singapore, Korea, China, Greece and Belize.
Jim began his broadcast career as a news anchor in Champaign, Illinois. That was followed by anchor/producer credits for network affiliated stations in Cleveland, Columbus and Portland, Oregon. Jim has also been the host for award winning talk shows in Los Angeles and Sacramento as well as the host for two successful specials on earthquakes and internet connectivity for KTVU Television in San Francisco.
As the senior executive producer for CNX Media in San Francisco, Jim directed the broadcast teams that developed, produced and distributed nationally syndicated programming on health issues, personal finance and consumer travel. Jim was directly responsible for editorial supervision and creative decisions on syndicated daily television news inserts: Quicken.com Personal Finance Reports, HealthCentral Reports with Dr. Dean Edell and the Consumer Travel Reports.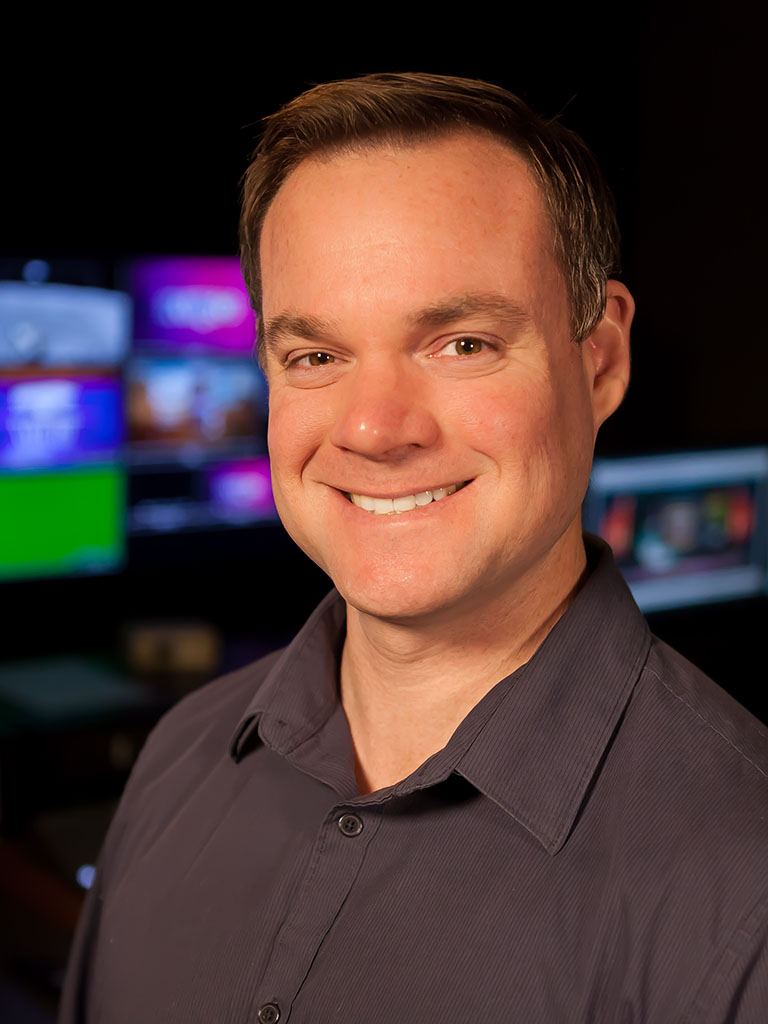 Due to his father being in the Air Force, Tyler grew up in several different states, eventually residing in Santa Maria, California. In 2003, he earned his bachelor's degree in Studio Art at Humboldt State University in Northern California. While attending college, Tyler first gained experience in the entertainment industry working as an intern for E! Entertainment Television's Talk Soup. In 2005, Tyler joined KVIE through the internship program and then as an Associate Producer. In addition to America's Heartland, Tyler has produced several Emmy award-winning programs for KVIE, including Yes! We're Open,  worked on several other productions, including Viewfinder: Life After Sight and Yes! We're Open.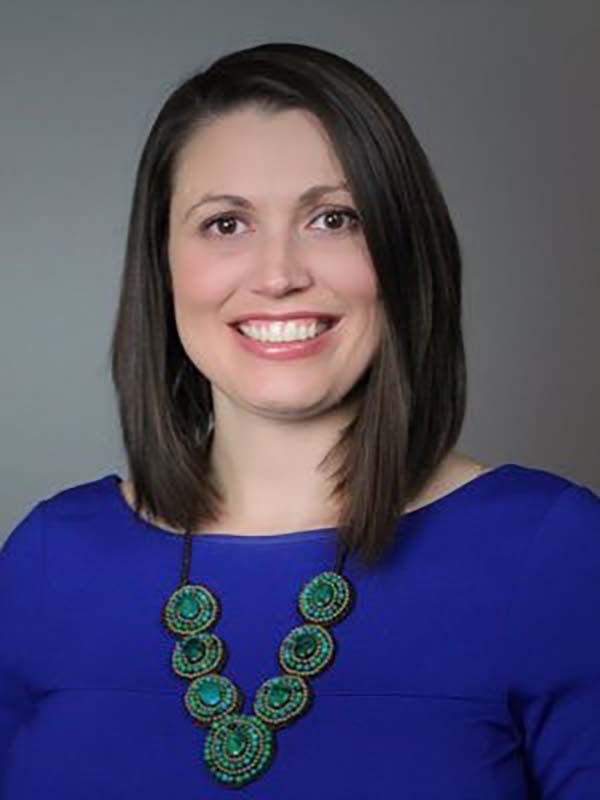 Christina Salerno
Show Producer
Christina Salerno is an award-winning producer at PBS KVIE who loves telling stories about the rich farming history of her native California. As the series executive producer of Inside California Education, she's traveled to dozens of schools all over California to produce inspiring stories about public education. Previously, she reported on politics and government in the beautiful Pacific Northwest. Christina has won three regional EMMY awards for her work on the West Coast.