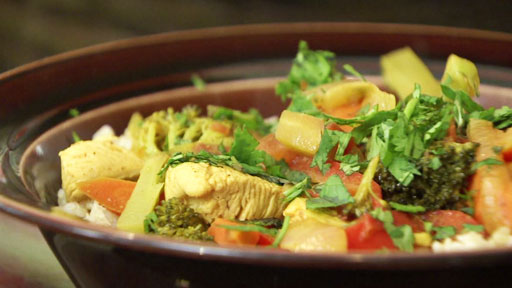 Coconut Knowledge
Great substitute for those who are lactose intolerant
Once opened, transfer the contents to a resealable container and refrigerate. Use within a few days. The high oil content makes coconut quickly turn rancid if not stored under proper conditions.
White Bean & Beef StewIngredients1 ½ lbs chuck roast2 tbsp extra virgin olive oil, divided1 large yellow onion, sliced3 large carrots, sliced ¾" thick4 cloves garlic, sliced⅓ cup cup tomato paste1 cup dry white wine1 tbsp paprika1 tbsp coriander1 tbsp...
Sides & Appetizers, Specialty Crops
Whipped Goat Cheese with DatesIngredients8 oz log plain goat cheese6 oz crème fraîche2 tbsp extra virgin olive oilSalt & pepper2 slices thick-cut bacon, cubed2 small shallots, sliced1 tsp thyme, chopped¼ cup pecans, roughly chopped1 cup Deglet Dates, chopped1...
Soups & Salads, Specialty Crops
Tomato & Peach Panzanella SaladIngredients3 cups bread, sliced into 1" cubes2 peaches, cut into ½" slices4 heirloom tomatoes, quartered or sliced into large wedges1 tbsp chopped basil1 tbsp chopped mint1 tsp chopped chives 4 oz fresh baby arugula2 oz balls...
Sweet Corn Polenta with Crispy ProsciuttoIngredients5 ears fresh sweet corn2 tbsp lightly salted butter1 tsp red pepper flakes¾ cup whole milk2 containers (about 32 oz) cherry tomatoessalt & pepperZa'atar2 oz parmesan, freshly grated basil, for garnish2 balls...
Sides & Appetizers, Specialty Crops
Spanakopita with TzatzikiIngredients1 package phyllo pastry dough4 tbsp butter, melted2 tbsp extra virgin olive oil1 lb fresh baby spinach2 tbsp fresh dill, chopped2 tbsp fresh oregano, chopped1 large shallot, diced2 egss4 oz fetasalt4 cloves of grarlic, minced2 tbsp...